Introduction
Challenge yourself to program with ScratchX Extensions the Thymio robot to avoid obstacles, follow a line or avoid to fall from a table, read barcodes, draw pictures, play & record sounds, sense its position with its 3 axes accelerometer or the temperature and much more. Thymio is an open source and open hardware educational project. Learn more...
Scratch is a project of the Lifelong Kindergarten group of the MIT Media Lab.
What you need
A Thymio robot
An USB wireless dongle or and USB cable
A personal computer connected to the Web
Get ready
2) Turn on Thymio and launch Thymio Web Bridge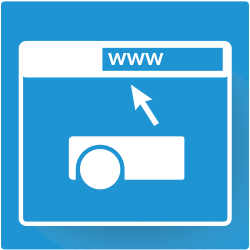 This application is the bridge between Thymio and Scratch
3) Launch ScratchX Extension

Beginner Blocks
Intermediate Blocks
Advanced Blocks
All Blocks
Check that the green light is turned on next to Thymio under "More Block" and you can start to program.